Robe Tissage
(JPN), 2010F. out of Petit Noire(JPN) by Singspiel(IRE), finished 6th (of 18) in the G2 Rose Stakes 1800m turf (yielding) on September 15, 2013.
I thought she ran well on the soft track she might not have liked
She had a nice prep for the G1 Shuka Sho!
http://www.jbis.jp/horse/0001126656/record/
-- replay of the Rose Stakes (G2)
http://www.youtube.com/watch?v=1K-tdh5vm3E
Robe Tissage: #8 horse
Satono Leopard
(JPN), 2009G. out of Battle Empress(JPN) by Tony Bin(IRE), won in Nakayama 8R 1800m dirt allowance September 15, 2013.
15-2-3-2.
http://www.jbis.jp/horse/0001106639/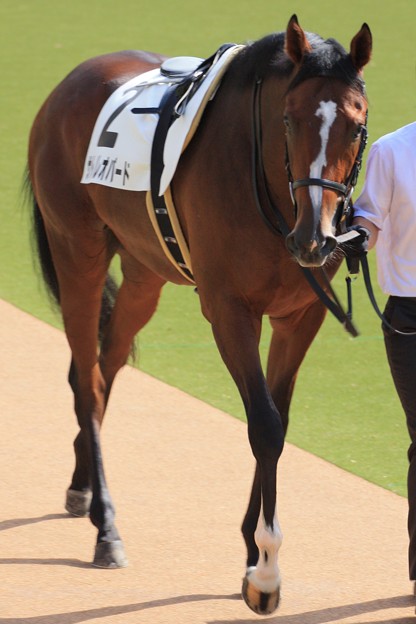 Satono Leopard